BEIJING, May 15 -- Dazzling dance steps and music from different corners of Asia livened up the National Stadium in Beijing Wednesday evening as a grand carnival was held to celebrate the diversity of Asian civilizations.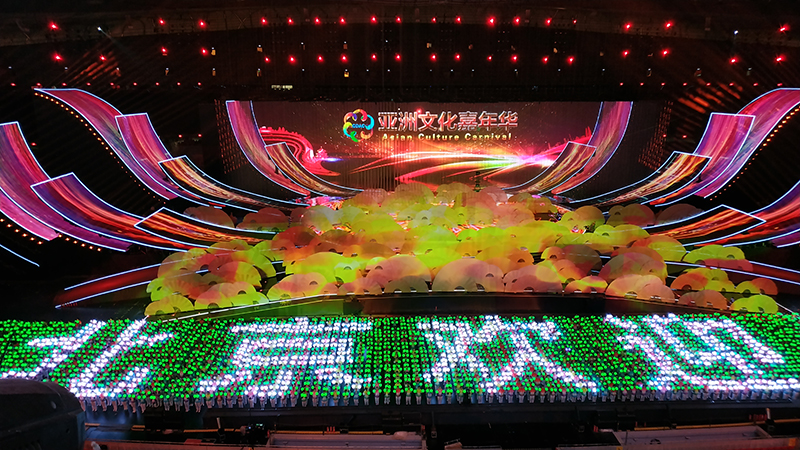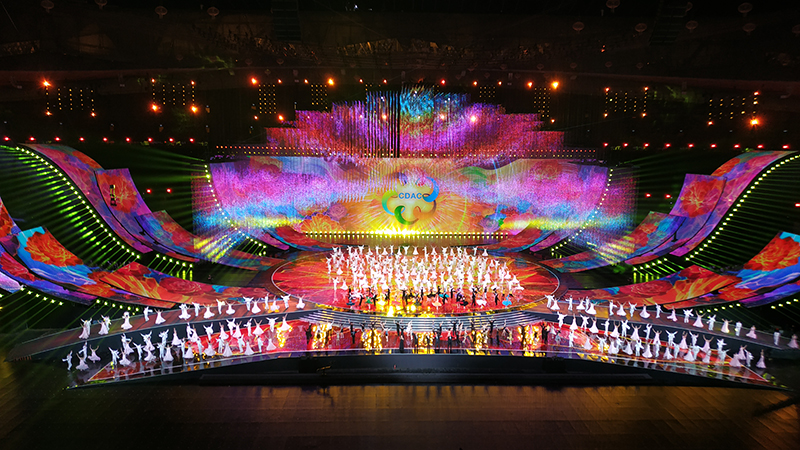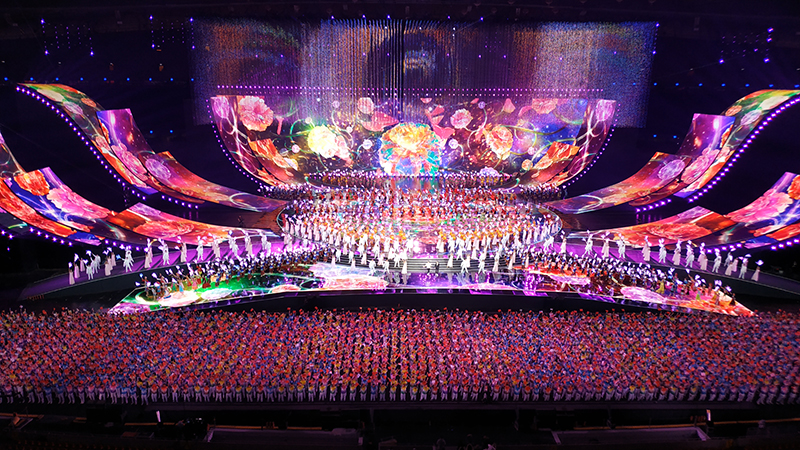 Asian Culture Carnival, The whole stage totally installed 10,000sqm LED display which customized by SHENZHEN GLOSHINE. The stage designed as a huge peony flower, with 18 petals in bloom, blooming in the center of the national stadium (Bird's nest).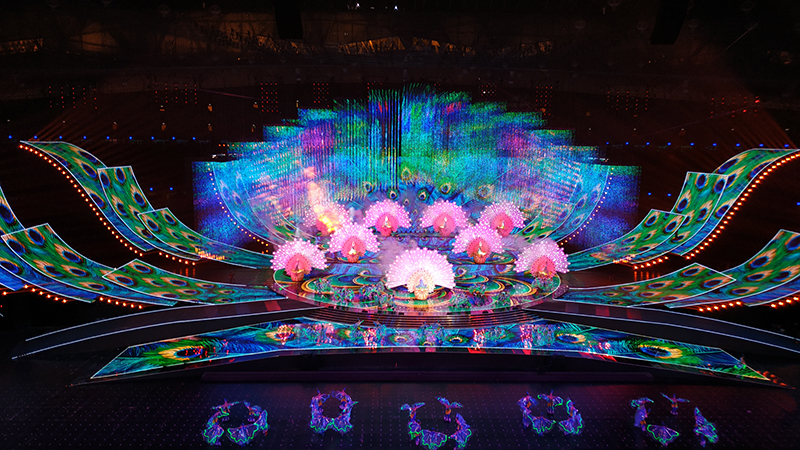 LC Series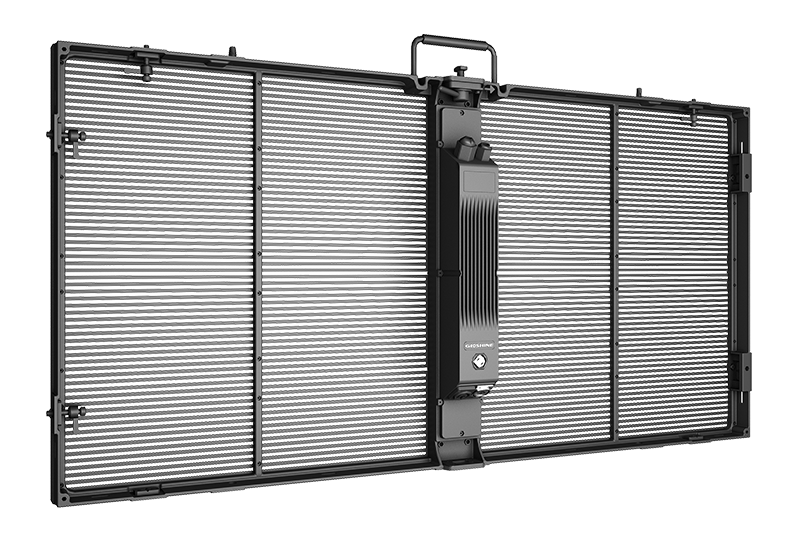 The gorgeous "petal" is made up of nearly 5,000 square meters of LC black transparent screen. The display is light and thin, high transparent, low wind resistance, and supports +- 5°angle splicing., looks like the real Petal.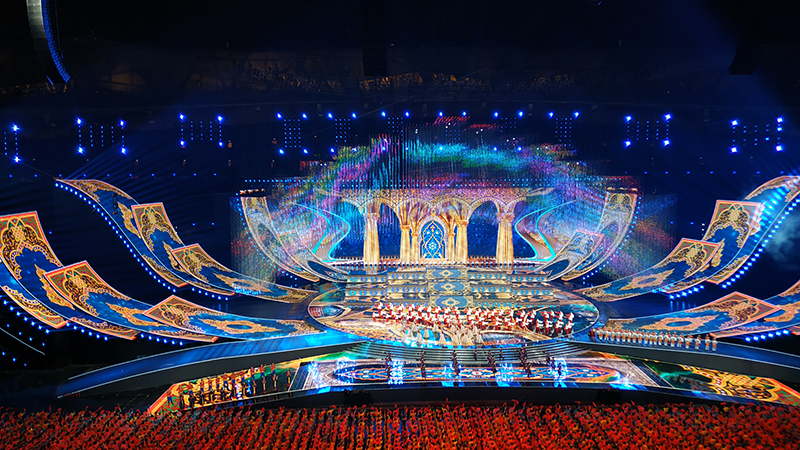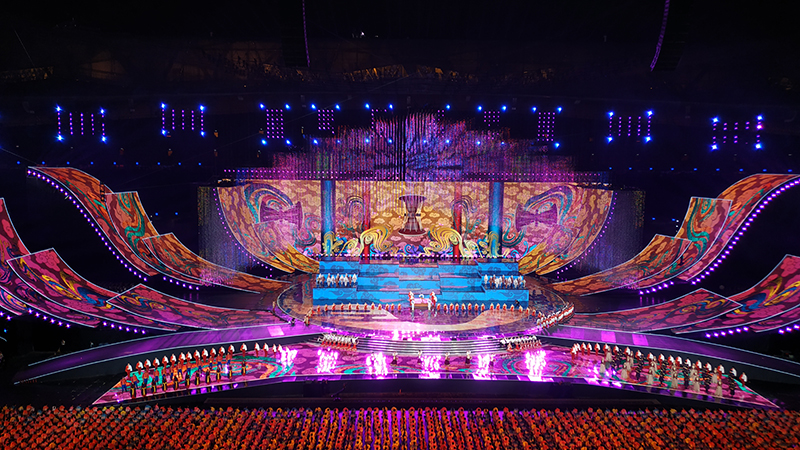 The central stage ground, which has been "painted" as a "flower bud", is made up of more than 3,000 square meters of AR black glass floor tiles. The "Flower buds" center is a gradual, progressively elevated lift stage which surrounded The 90° splicing transparent screen newly developed by SHENZHEN GLOSHINE. the unique industrial design perfectly meet the installation requirements of the right angle of the stage.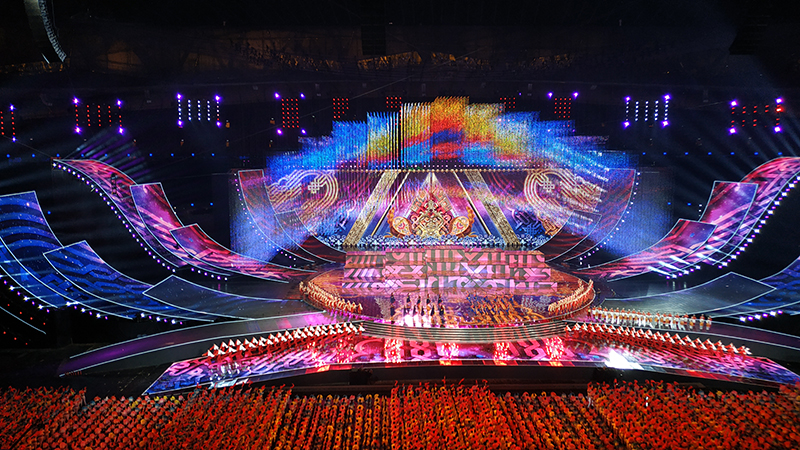 Armor Series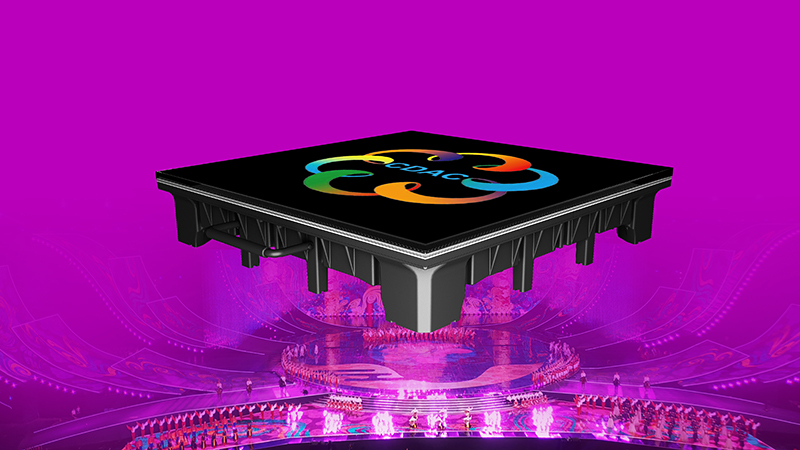 Subsequently, the harmonious and friendly smiles from all Asian people gathered on the 1600-square-inch LC transparent screen giant screen, with the concept of "Heart to Heart and Get Future Together", presenting a world-wide civilization exchange, multicultural and multinational event celebrations which declares that the great Asian people are united in heart and firmly march towards the community of destiny and create a new future for Asia!