From may 22nd to 25th, the KOBA audio and brocasting and lighting equioment exhibition of South korea was held in Seoul.The KOBA is a profesionnal exhibition of the radio,soud,stage and lighting equioments in South-Korea. The exhibition attracted 43405 viewers. 906 companies from 35 countries exposed their latest electronic audio-visual products .
In the exhibition, the GLOSHINE exposed their products of LED display:series MV and LC . Excellent in fuction scientific and visual effects,the two series attracted the attention of a great number of the viewers. The clients showed a great intrest to the LED display products of the GLOSHINE and intended to make a profond cooperation in the later period.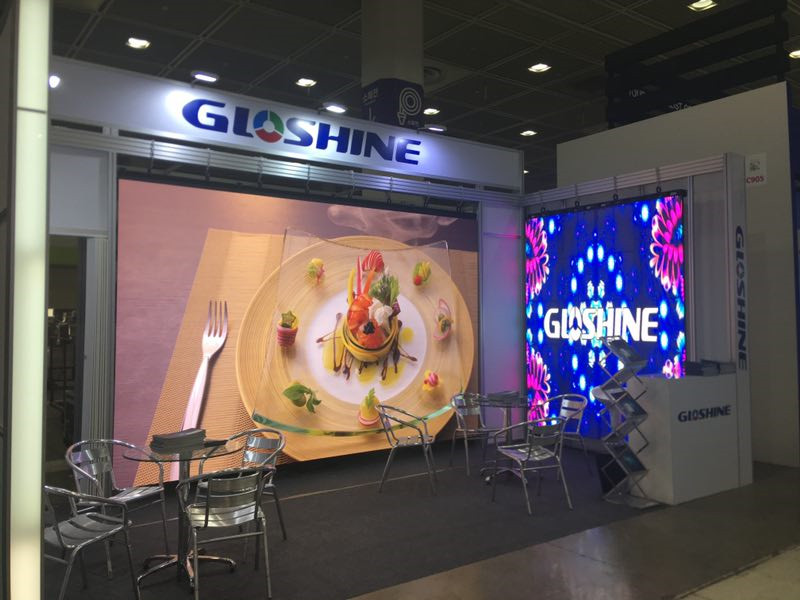 The serie MV is of a world leading-position in terms of industrial design and has obtained the Red Dot Award and the IF product design award, the products are widely used in the occasions such as the big conferences and exhibitions.When it comes to the installation, the serie MV applicates the magnet drawing ,with the vertical self-hanging lock, which saves not only the time but also the power , so as to improve the working efficiency. In the case of the appearance, Clip-on design is applicated, the flatness is high, the Radian lock and the positioning marble are equipped in order to guarantee the refined connection. As for the inner structure,signal hill is welded to the adaptor plate to improve the stability of the signal transmission. From the function and the structure to the physical design,the serie MV is able to represent the technological level of the GLOSHINE.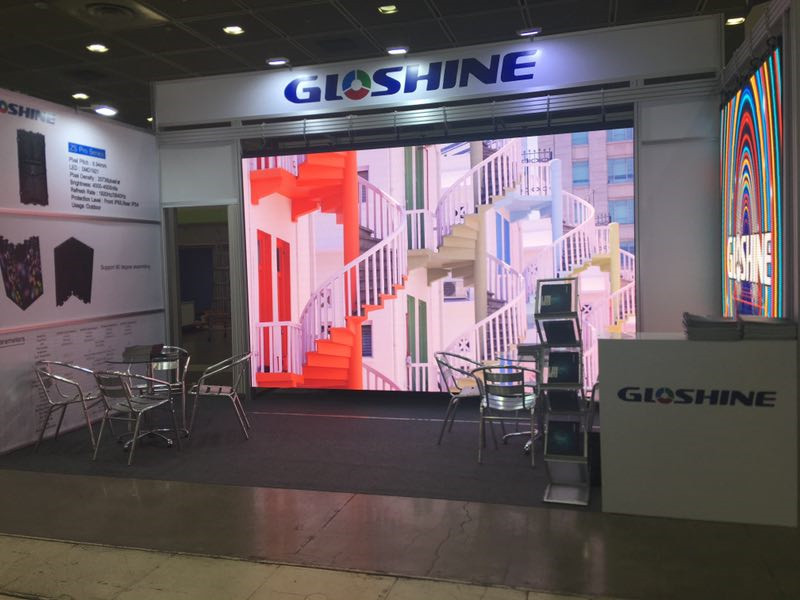 Possess of a design of lighgtweight, high transparence and low wind drag, with the possibility of the curve function, the black transparent LED Display of the serie LC takes the burden of the visual effects on the stage. In the may of the 2019,on the Eve of the Asian Cultural Carnival,the MV series shined the whole audience, covered more than 7000 m2 of the Beijng's National Stadium,they were put in order,and turned sometimes into the petals of the peony,somtimes into the colorful phenix,and brought the refreshing beauty to the andience.