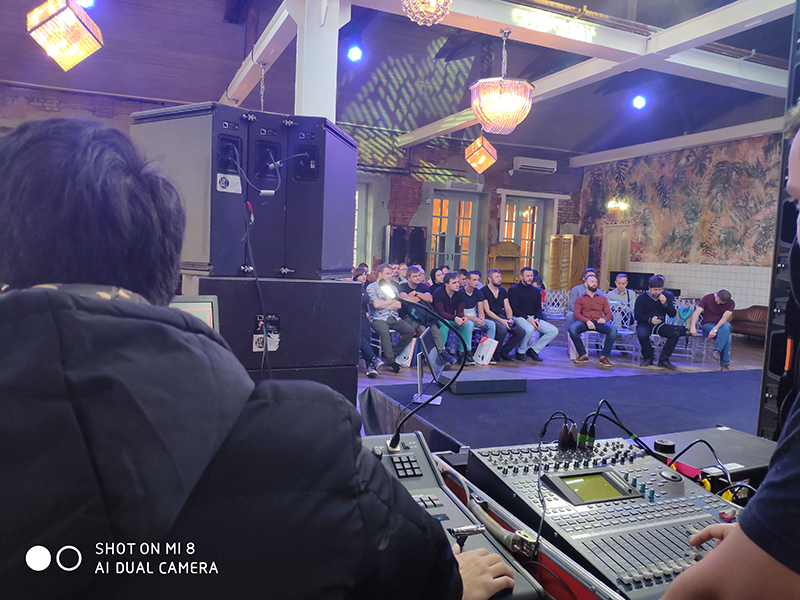 Russia press conference
Cool wind, red laurel fragrance of autumn
GLOSHINE held a huge press conference in the Russian capital Moscow on October 25,show the latest LED display products and technological achievements of GLOSHINE brand , to presented a unique technology show to the overseas audience.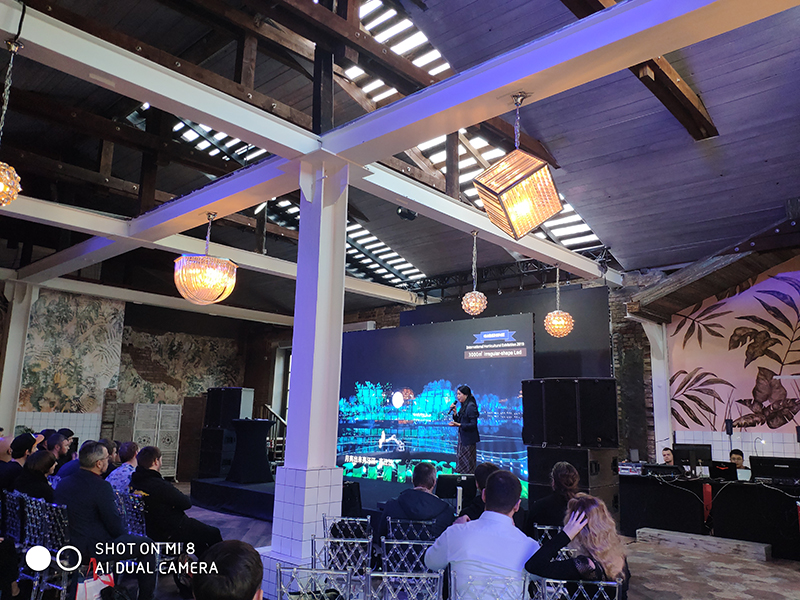 GLOSHINE Asia business manager Ivy address at the conference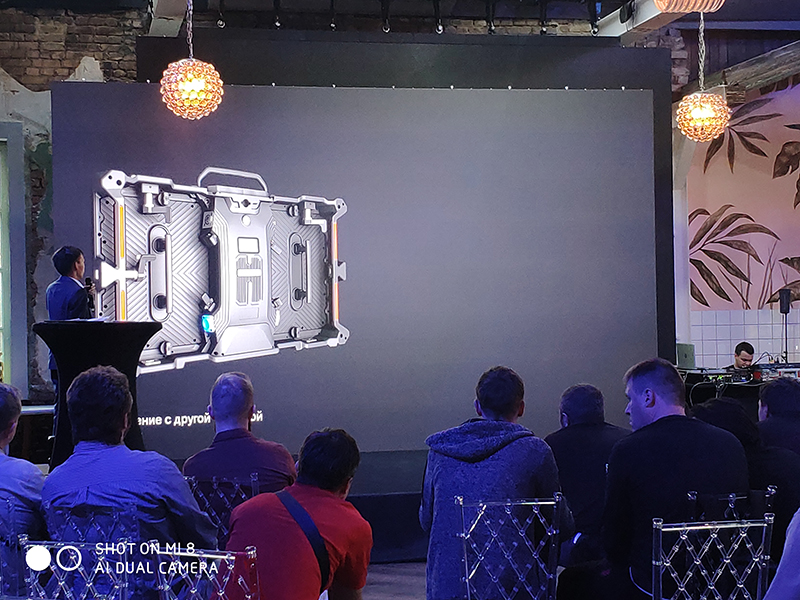 GLOSHINE staff introduced the latest products and technologies to Russian customers
In this Moscow conference, there are a variety of exhibits, including not only indoor products X PRO and MV series, but also classic outdoor screens LEGEND series .
In addition, the new products VANISH and LN series premiere at the exhibition. The gorgeous visual images are amazing Overseas audience let's share together.
X PRO series :16:9 small pixel pitch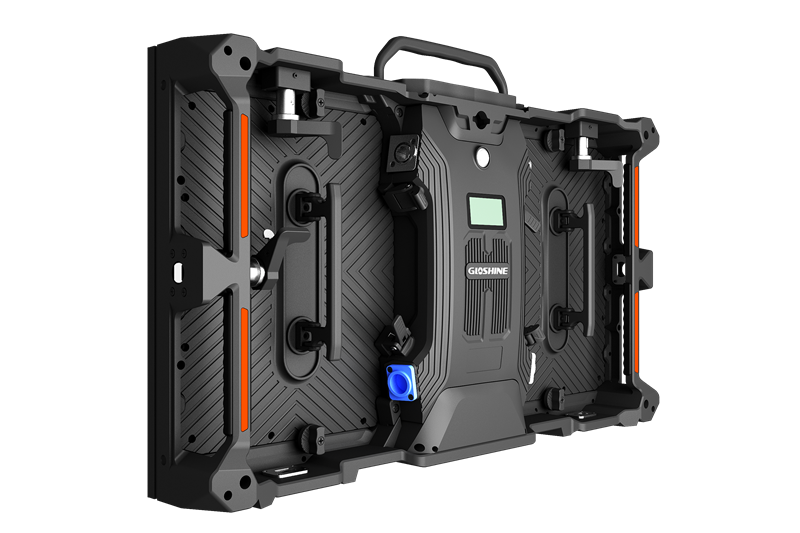 small points X PRO series. 16:9 perfect body size, meet the best visual beauty of human.The minimum 0.9mm pixel spacing, quad-joint one lamp bead, double card and double power backup design,break the technical barrier of traditional LED display screen,and brings unmatched clear and stable picture quality.14~16bit gray, color display more delicate and vivid,Almost full view of the breadth of vision, open up a broader field of view.In addition to the conventional installation and lifting, X PRO can support the interior wall fixed installation due to its HD, light and thin features, could saving space and making it beautiful and tidy.
MV series:IF、Red dot design award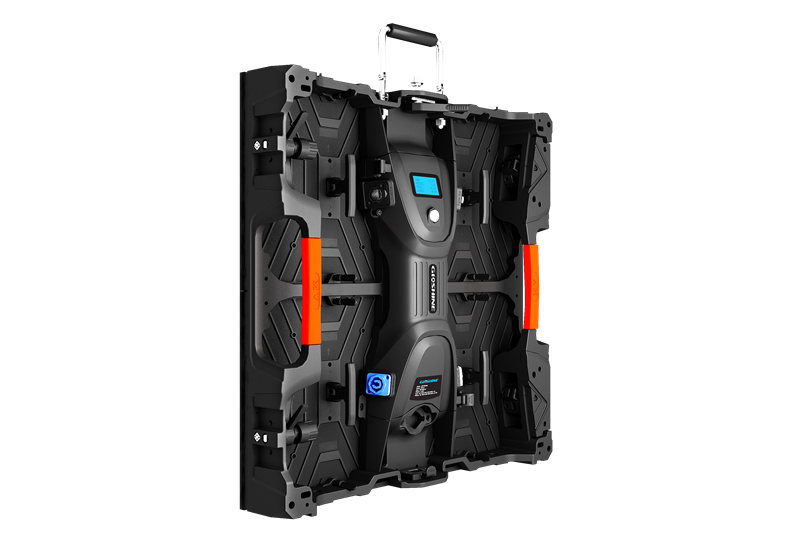 IF、Red dot design award MV series,Has been popular at in the world with it's excellent industrial design.The biggest advantage of this product is to change the single shape of indoor LED display。Innovative wave wheel arc lock, supporting ±6° arc stitching, with various shapes and shapes of appearance, can meet the needs of the creative space of urban cultural,
theaters, museums, palace, malls, concert halls and other arbitrary scenes, highlighting fashion, beauty, science and technology elements。
LEGEND series:classical outdoor rental screen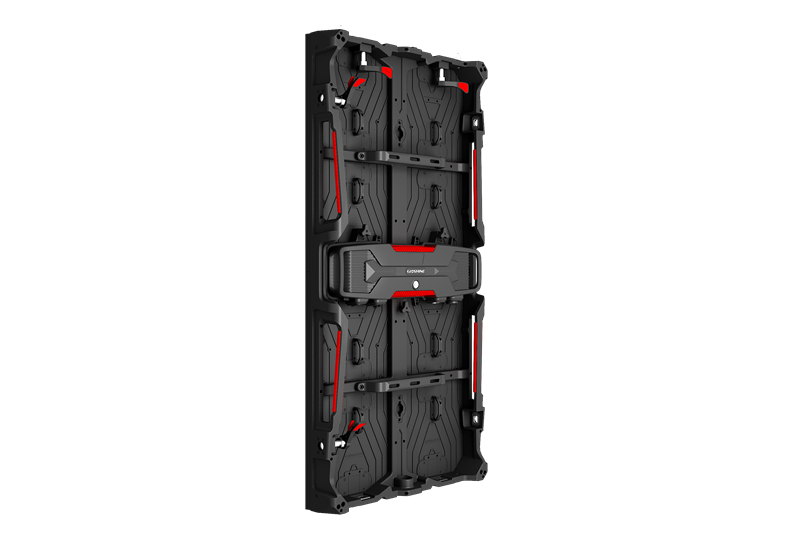 Both classic and amazing, LEGEND series since its debut, become GLOSHINE flagship products.Sizes of 500*500mm and 500*1000mm,Easy to achieve mixed stitching, to achieve more detailed size requirements.Modular, integrated design, the upper and lower, left and right modules universal could interchange, for quick maintenance, replacement modules.Black light, highlight, high brush, and high gray configuration, leading the trend of outdoor super clear screen.Excellent outdoor performance, protection grade IP65, no fear of wind and rain.Larger Angle of the inner and outer arc splicing, at will concave cylinder, wave shape, infinite potential.
VANISH series:High-end new transparent screen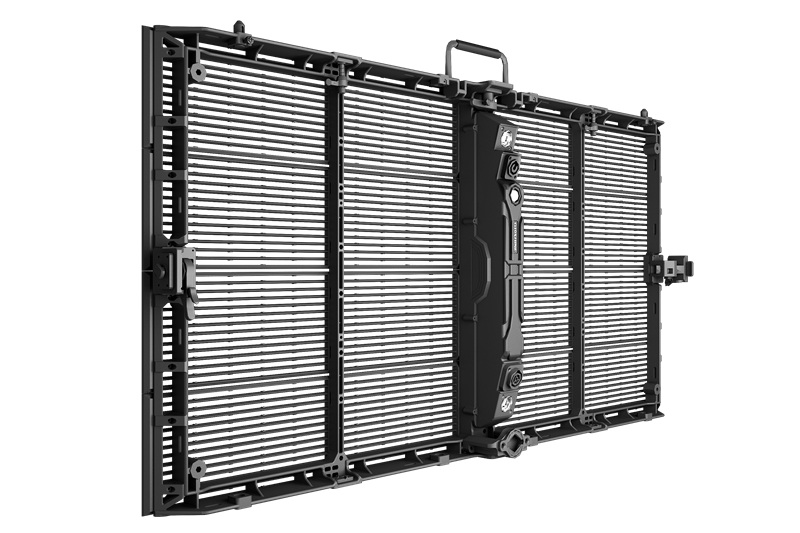 GLOSHINE transparent screen LC series is well received by the market
After LC series, GLOSHINE presented the VANISH series of high-end transparent screen for the first time.It inherits the characteristics of light, thin and transparent from LC series.and it with high permeability, presenting a faintly hidden aesthetic feeling, high wind resistance to ensure the safety and stability of the box, breathable and heat dissipation. in big concerts, exhibitions and shopping malls,VANISH has become the most beautiful screen, and the focal point of technological innovation.
LN series:High cost performance both inside and outside universal screen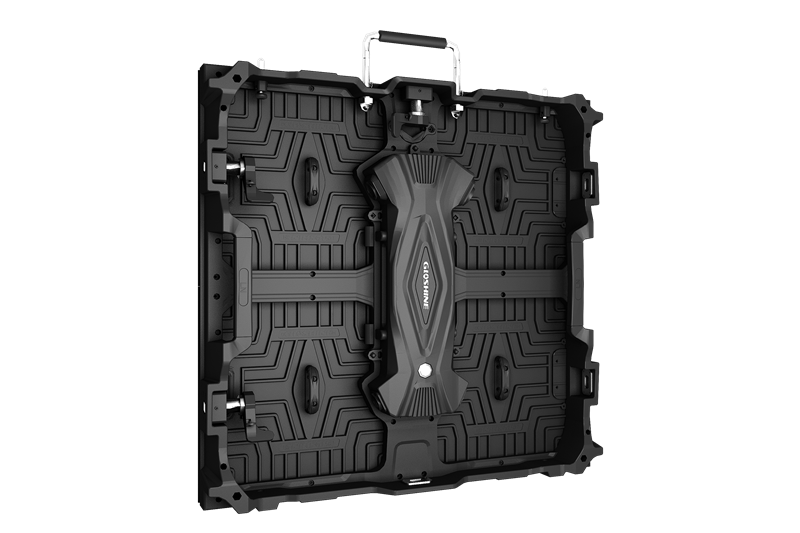 If MV series is the king of indoor screen, LEGEND series is popular in outdoor and LN series are both available, offering multiple choices of indoor and outdoor, with two kinds series ,3.91mm and 4.91mm pixel pitch It continues the integrated style of GLOSHINE rental screen, and continues to build a convenient application and maintenance system with the modular and detachable rear cover design.What surprises the audience more is that, with the improvement of the scientific research and technology level of GLOSHINE, LN series not only has excellent quality, but also has a super-high cost performance. It is sincerely meets the market's fastidious standard of universal screen.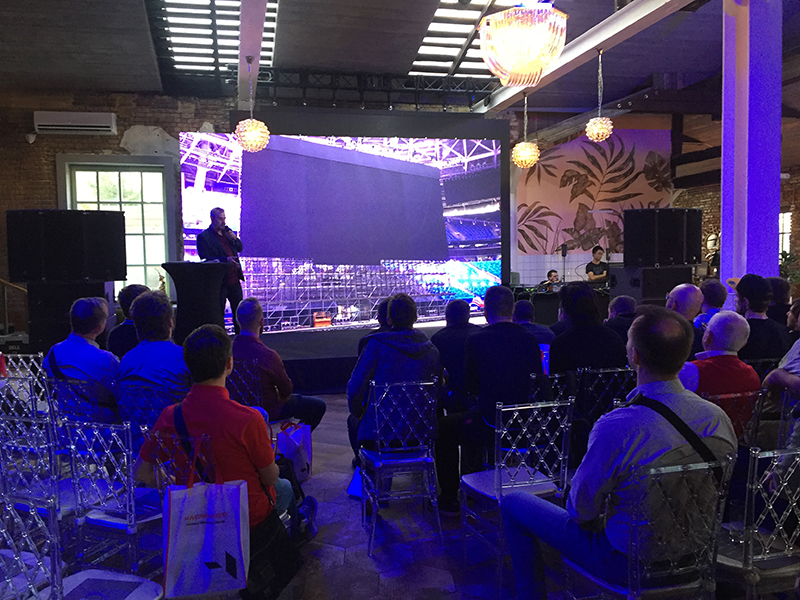 The Russian customers share the application experience of GLOSHINE products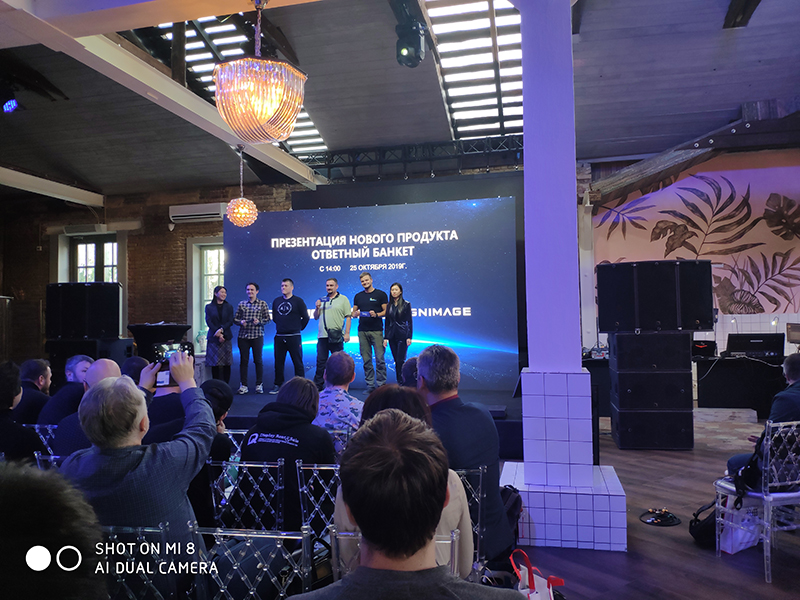 Take photos with Guests
This year was the 70th anniversary of the establishment between China and Russia. The two countries have achieved economic and trade prosperity together with a long-term friendly commercial environment.With the help of the convenient foreign trade policies of the state and Shenzhen special zone, GLOSHINE has participated in the construction of important projects of the Russian government and the public for many times. In the major celebrations such as the victory day of Russia, the 2018 Russia World Cup and the 2019 Russia National Day, GLOSHINE has provided varies products and solutions.
Russia is a vast country with the largest land area in the world. At the same time, its economy is relatively developed, its citizens have strong consumption capacity, and it has broad space for market development.GLOSHINE will carry out a series of promotional activities in Russia in a variety of forms to spread Oriental civilization and wisdom to the audience of Russia and Eurasian countries and show the level of China's scientific research ability.