The annual international exhibition of radio, television and film equipment (IBC) has opened in Amsterdam, the Netherlands on September 13th , at the RAI international exhibition centre. IBC is a professional audio-visual technology event with international influence. With high-end products and professional application solutions, Gloshine made an amazing appearance at the exhibition.
The main screen continues to use red dot design award product MV series, create indoor radio and television hd display lineup.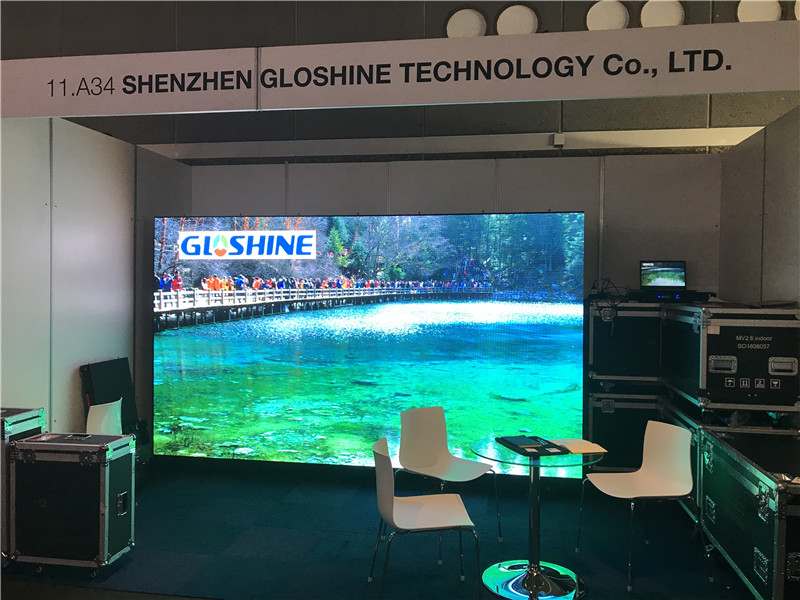 Safe and stable hd visual effect
During the live broadcast of the exhibition, the MV series fully showed the high technology level of Gloshine, without the phenomenon of flickering screen and Moore grain, and put an end to live broadcast accidents. Its pixel density is up to 176,400 pixel/㎡, bringing fine texture image display. The high refresh rate of 3840HZ is not afraid of the capture of the high speed camera, clever and present clear dynamic video. Nearly 180 degrees full wide horizontal perspective, covering a larger range of audiences.
Innovative type wave wheel lock deducts 100 change modelling
The industrial design of MV series integrates modern scientific and technological ideas, and the exterior structure is exquisite and novel. Innovative wave wheel lock supports the stitching of arc inside and outside the box, freely deduces the wonderful visual effect brought by different shapes, and brings better visual experience for urban cultural creative space, stage setting and commercial display.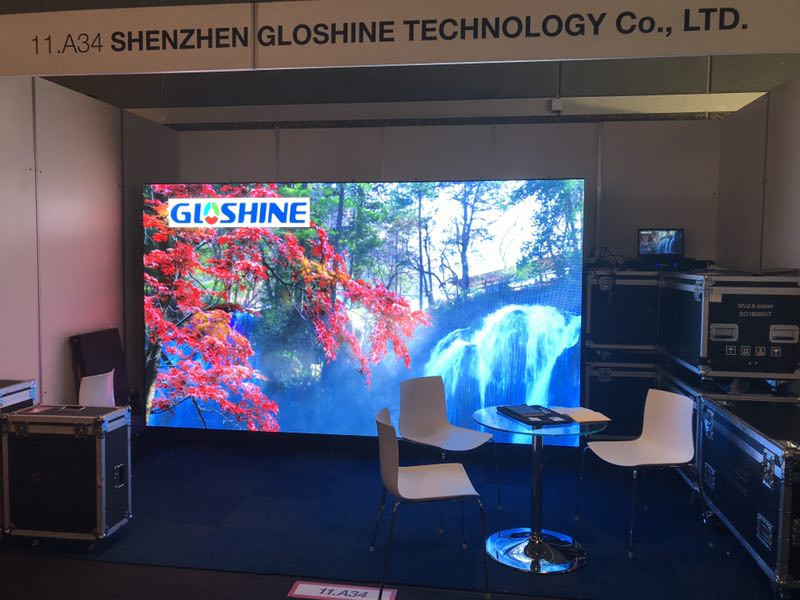 Intelligent cabinet automatically USES data
All models of MV series are equipped with storage function. The program files and correction data of each module can be stored in the corresponding module when leaving the factory, which is convenient for customers to use and maintain in the later period.
The LCD screen on its back can automatically read, output and display box voltage, current, temperature and working status, further highlighting its intelligent features.