Gloshine's new technology product will strike.
On the afternoon of June 10, Gloshine successfully held the third-generation Rental Screen launch conference in the exhibition hall. This press conference is magnificent, and it adopts the online live broadcast to offline interactive mode, showing the unique characteristics of Gloshine's new products in many ways.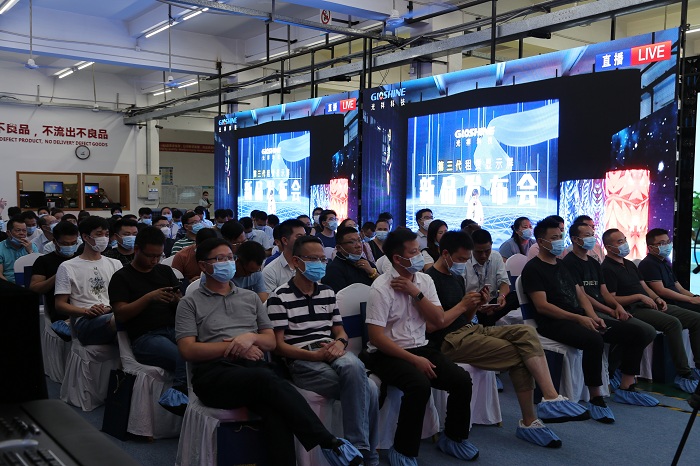 The big shots gatherthed in the live broadcast. Many industry elites were invited to witness the grand moment, feel the hard core level of gloshine's products and services from zero distance. Audiences who missed it can also participate in the interaction between gloshine and industry leaders through online live broadcasting.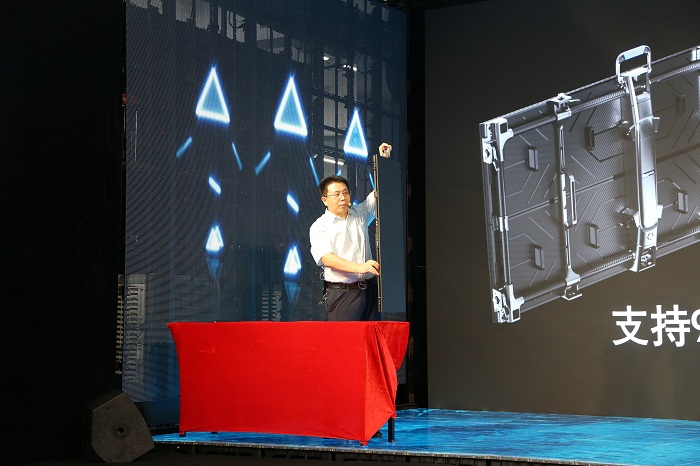 A blockbuster and lightweight design are the biggest highlights. The high-quality new products represented by CARBON and VANISH redefine the cabinet weight in the rental industry and lead the trend of cutting-edge technology.
The CARBON series perfectly combines the two crafts of carbon fiber and magnesium alloy to achieve another breakthrough in technology. Carbon fiber is a new type of lightweight material. The CARBON cabinet in carbon fiber is more than 30% lighter than the aluminum cabinet of the same specification and size, saving time and effort in transportation and installation. In high-rise buildings, it performs more friendly and the building load-bearing load is smaller.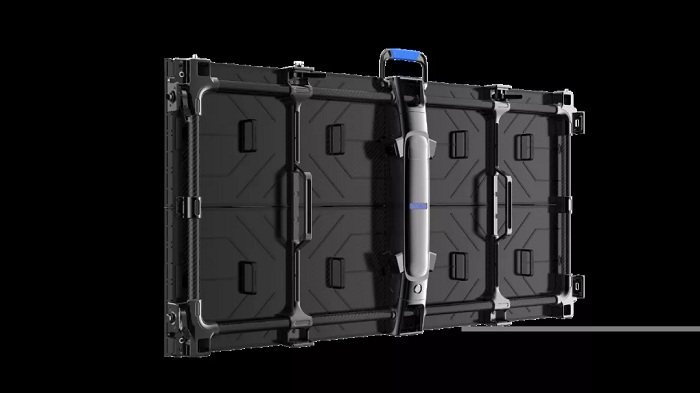 The CARBON series is more than that. It has excellent performance in terms of strength, corrosion resistance, moisture resistance, and bump resistance.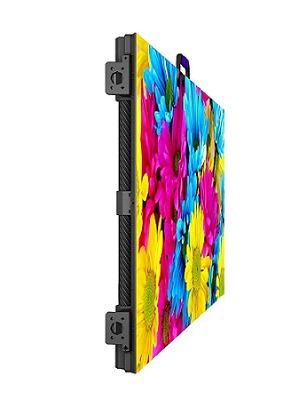 In terms of display effects, CARBON's high-gray, high refresh rate and wide viewing-angle design ensures the natural and smooth picture quality and gives the audience an immersive experience.
Following the CARBON series, Gloshine also showcased the high-end transparent screen VANISH series. The VANISH series is also known for its lightness and thinness. Its high permeability and low wind resistance can bring the looming beauty of the stage. VANISH series can realize diverse and quick installation, support curve and corner installation, and provide customized magnetic installation.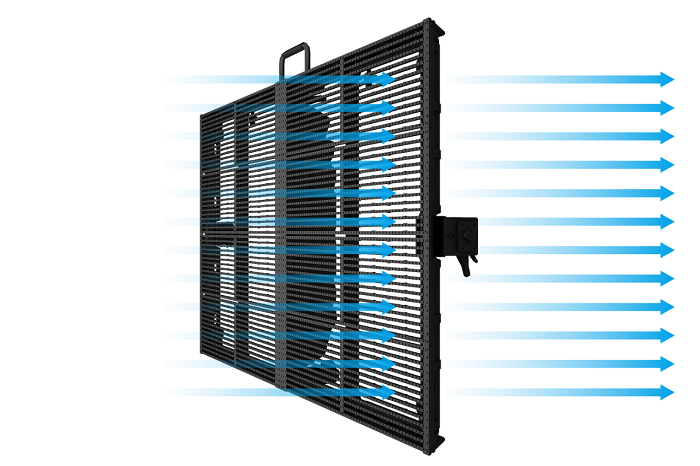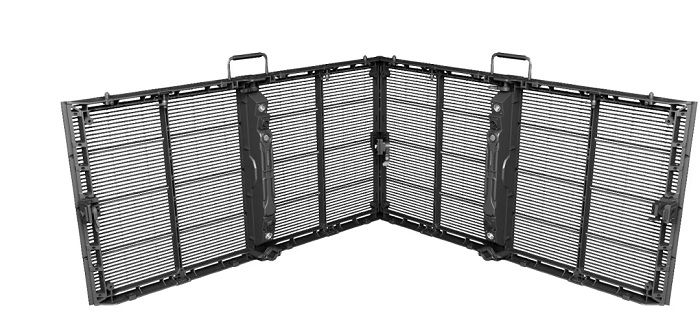 During the live salon talks, industry leaders actively offered advice and suggestions, discussed the future path and promoted the stable development of the industry.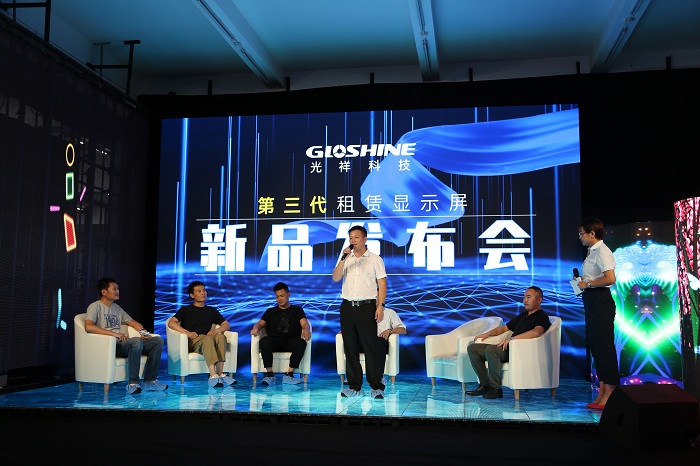 Affected by the coronavirus, most of the exhibitions were cancelled this year. During this period, Gloshine devoted itself to researching new technologies, strengthening team building management, and digging into the new needs of domestic and foreign customers. After many rounds of market research, Gloshine adjusted its strategy deployment, tried live broadcast for the first time, created online and offline interactive linkage, and served global customers with an innovative look.