Deputy Secretary of Longgang District Party Committee,District chief Dai Jintao and his entourage visited GLOSHINE factory on July 15。Mr. Zhang Xianfeng, chairman of Gloshine and Mr. Zhang Yongjun, general manager of Gloshine led relevant principals to introduce the cutting-edge high-tech products and applications of Gloshine in detail. District chief Dai Jintao,acknowledged the achievements of Gloshine over the years and encouraged the management of Gloshine to continue to maintain the spirit of innovation,promote the rapid and steady development of led display industry, and make Shenzhen Intelligent Manufacturing enjoy a good reputation on the international stage.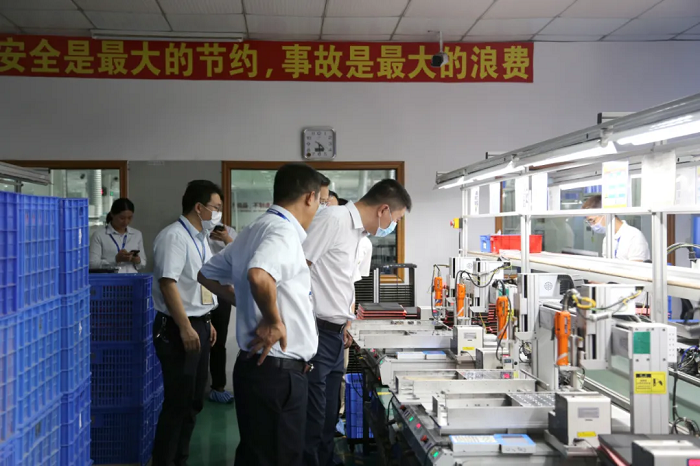 Accompanied by Mr. Zhang Xianfeng and Mr. Zhang Yongjun, District chief Dai Jintao, walked into the manufacturing center of Gloshine for field investigation, and kindly inquired about the production status and operation of Gloshine.Mr. Zhang Xianfeng answered them one by one and introduced to District chief Dai Jintao the new changes in Gloshine in recent years.
Gloshine is a national high-tech enterprise with a long brand history and profound scientific research technology.Gloshine Led screen cover small pixel pitch, rental screen, creative screen and other rich categories, which are sold to more than 120 countries all over the world,there are more than 20,000 project cases!
Gloshine products and supporting technical solutions are widely used in large-scale cultural and sports venues. During the 2016 Olympic Games in Brazil, the 2018 World Cup in Russia, the 2019 Pan American Games and other important international competitions, Gloshine has demonstrated its technological charm for many times.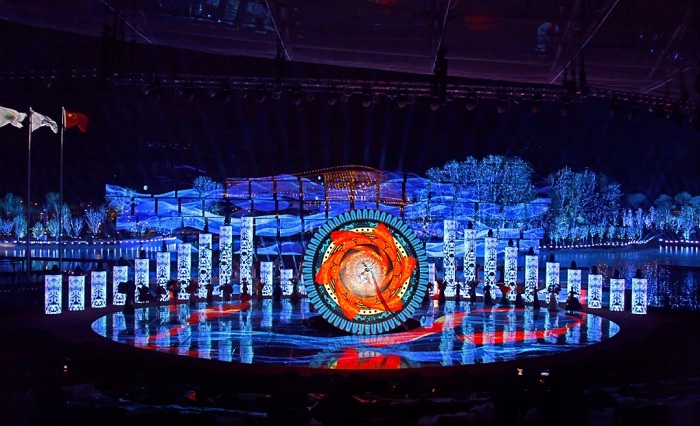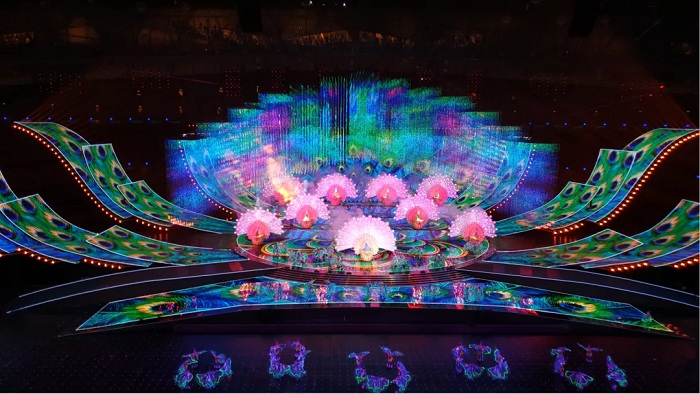 Last year, the China Media Group held the World Garden Art Fair and The Asian Culture Carnival, both of two heavyweight performances in the world adopted the LED display screen and stage application solution provided by Gloshine, which brought a rare visual feast for the world audience. Among them, nearly 10,000 square meters of Gloshine products in the Asian Cultural Carnival set a new record of led display consumption in the Bird's Nest National Stadium in Beijing.
The overseas market of led display industry has been affected by the epidemic in 2020. Under the care and guidance of Longgang District government and relevant departments, Gloshine took various epidemic prevention measures and market risk response strategies in time, Effectively guaranteed the orderly operation of enterprise.
Crisis and opportunity coexist.The epidemic is a test for Gloshine company, but also has potentially unlimited possibilities.In recent years, Gloshine has focused on the application and transformation of technology and accelerated the development of new products.Although the epidemic is fierce, it further catalyzed the transformation and upgrading of Gloshine from a "manufacturing" enterprise to a "intelligent manufacturing" enterprise.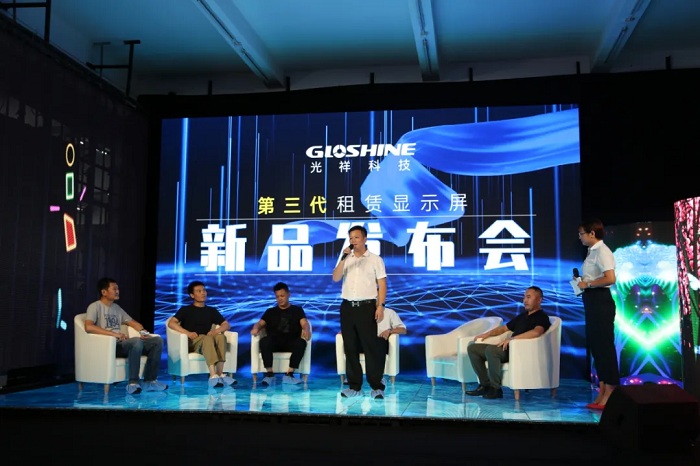 During the epidemic, Gloshine people never slacken the pace of forging ahead and successively launched a number of heavy and light weight products.The third-generation new rental product Carbon series, which focuses on carbon fiber materials, was first released at the global live broadcast conference on June 10 this year,Tens of thousands of people follow Gloshine industry trends online and offline in real time.This move of Gloshine is not limited to new product launch, but also a bold attempt under the epidemic crisis, aiming to expand the traditional marketing means of LED display, and transfer the offline exhibition to online.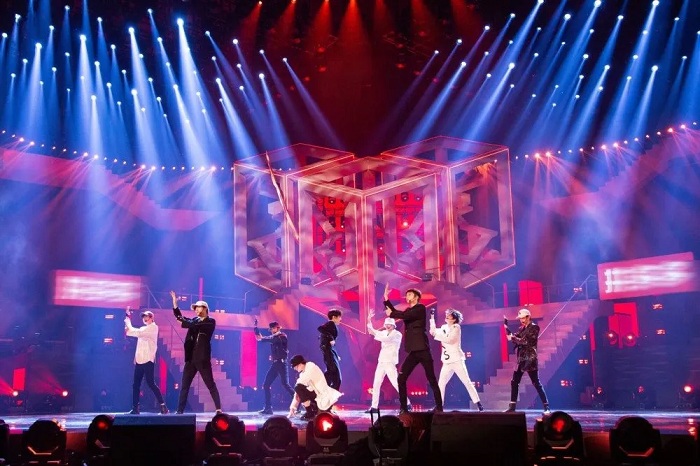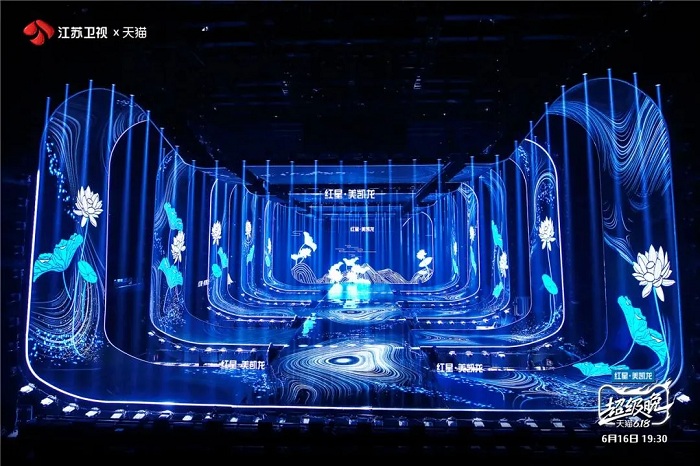 Wonderful online, brilliant offline. Not long ago, thousands of square meters of Gloshine LED screens respectively shining at Hunan TV Pinduoduo 618 super night, Jiangsu TV 618 super night stage, which broadcasted the grand event of the evening to the public in high definition, presenting a brilliant technology light and shadow show.
District chief Dai Jintao listened carefully to Mr. Zhang Xianfeng's report and strongly praised Gloshine's role in the industry.He listened carefully to the opinions of all parties and communicated deeply with the executives of Gloshine on the development path of the industry. During the discussion,District chief Dai Jintao actively publicized the latest policies of Shenzhen and Longgang district governments for guiding enterprises to flexibly apply relevant business policies.
In the future, Gloshine will continue to take root in Longgang , base itself on Shenzhen, uphold the concept of innovation as the soul, quality as king, service-oriented, and push Shenzhen Intelligent manufacturing to new glory.