Yesterday, ISLE exhibition ended smoothly in Baoan International Convention and Exhibition Center. Looking back on the course of the four-day exhibition, hundreds of brands contend, and stars shine.
As a professional exhibitor, Gloshine's booth was full of highlights and new products were well received. The Carbon series was shown in a crowd of rental exhibits and was unanimously recognized by the expert jury of the exhibition. Fortunately, it won the 2020 ISLE "LED Display Nova Product Award".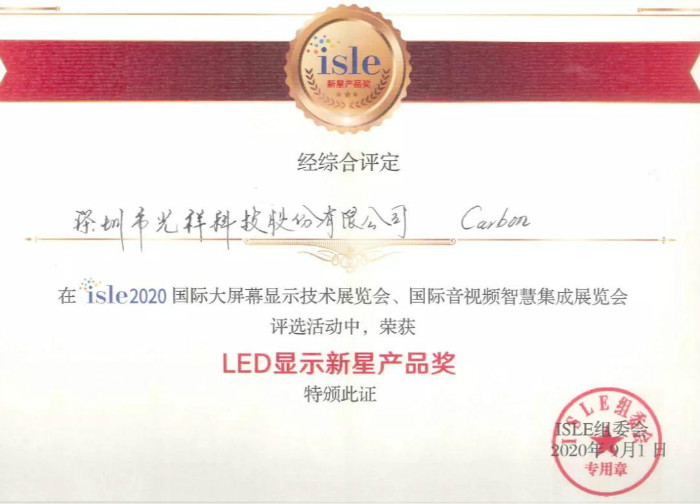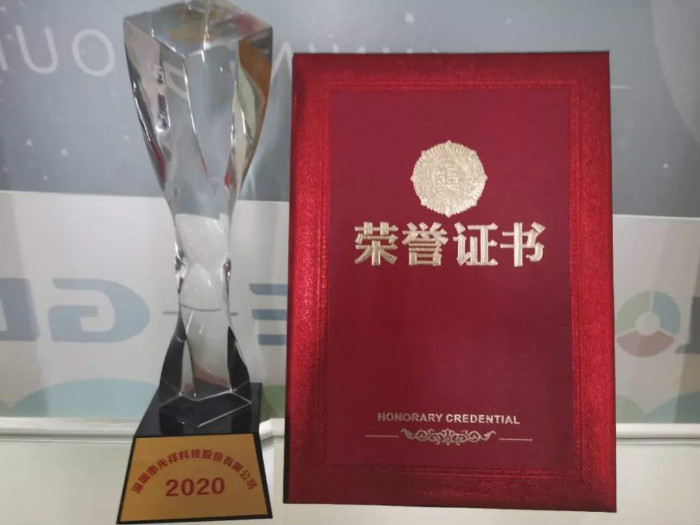 What kind of product is Carbon? It shines in the exhibition.
Rental LED displays often encounter contiditions of transportation, installation and disassembly , which have strict requirements on product weight and quality. Combining the advantages of the first and second generation products, Gloshine continues to "lighten the burden" on rental products. Therefore, the third generation of new rental products Carbon series came out.
Light as a swallow, thin as a cicada's wings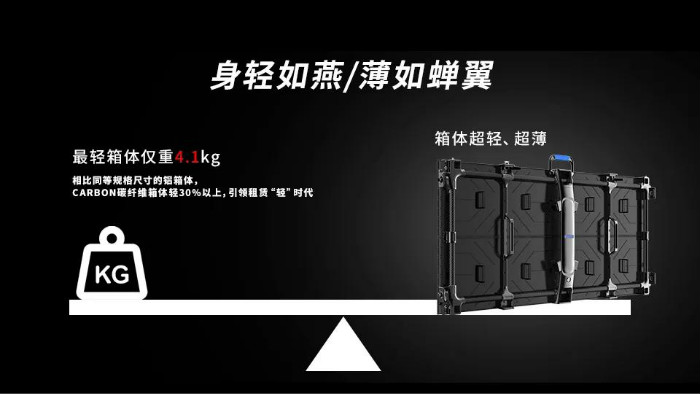 The Carbon series has a streamlined appearance and keep light and thin at all times. The main material adopts emerging lightweight carbon fiber material, and the lightest weight is only 4.1KG. Compared with aluminum cabinets of the same size, Carbon fiber cabinets are more than 30% lighter, leading the "light" era of rental. The Carbon series is as light as a swallow and thin as a cicada's wings, which greatly saves labor and time costs during the actual construction of the LED display.
Safety protection, solid and durable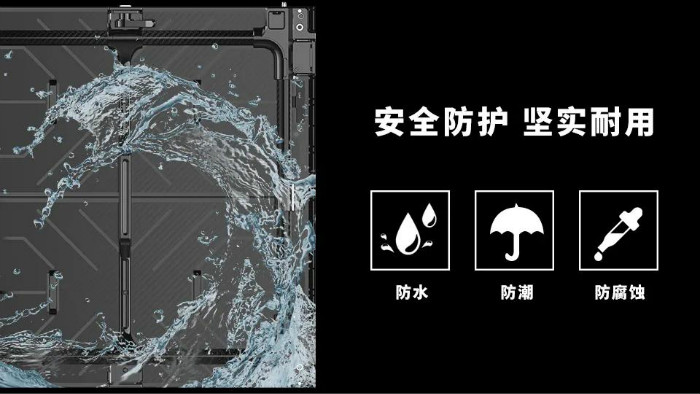 The structural strength of the Carbon fiber cabinet has reached an advanced level, fully demonstrating the uniqueness of design and material. The particularity of design and material makes Carbon tolerate more special environments, such as outdoor beaches. In a seaside performance, the air humidity is high, and the salt content is high, which is easy to cause damage to the LED display. Carbon outdoor series perfectly solves the problem of moisture regain and rust of display equipment, and is effectively waterproof, moisture-proof and collision-proof. The product has the functions of anti-collision, anti-static, and anti-noise, and has a longer service life with safety protection every time.
One screen in hand,be in universal use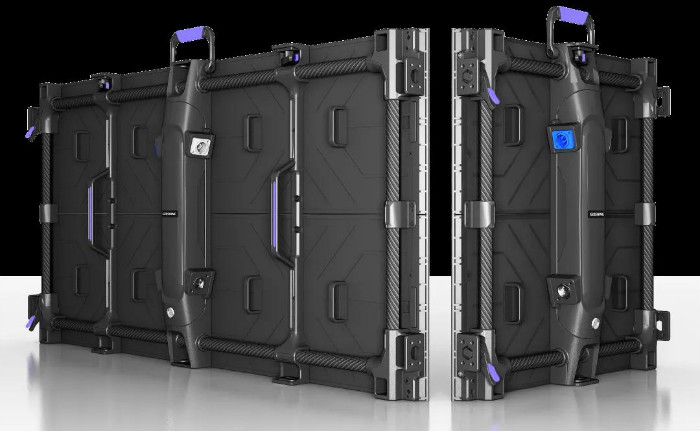 Whether it is a boutique depends on its details. Observe the Carbon series, inheriting Gloshine's exquisite integrated industrial design, integrating power supply, adapter card and receiving card. According to different needs of customer, Carbon size, pixel pitch, pixel density, and usage scenarios have been extended to several series. One screen in hand, be in universal use.
Regular Size:500*1000mm、500*500mm
Pixel Pitch:indoor 2.6mm, indoor 2.97mm, indoor 3.91mm, outdoor 3.91mm, outdoor 4.81mm, outdoor 6.94mm.
Pixel Density: 20736pixel/㎡, 43264pixel/㎡, 65536pixel/㎡, 147456pixel/㎡, 112896 pixel/㎡.
HD display and stable picture quality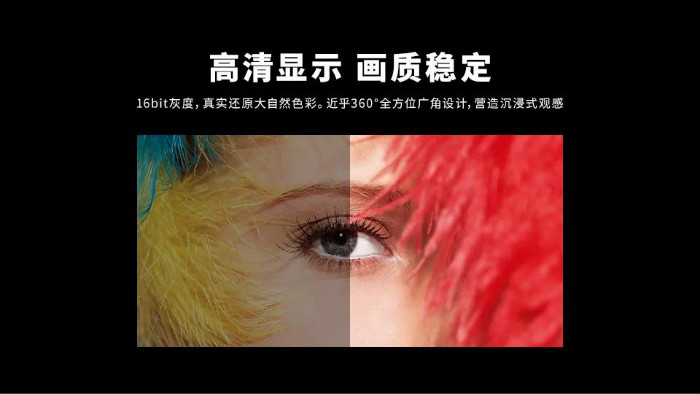 Returning to display quality, the Carbon series can steadily control the picture quality. The indoor and outdoor series have a refresh rate of 3840HZ, even using a high-brush shutter camera to shoot, the picture still maintains integrity, no black lines, no bright lines. Super high gray scale of 16bit, truly restore natural colors. Nearly 360° all-round wide-angle design, creating an immersive feeling.
Rich style and creative installation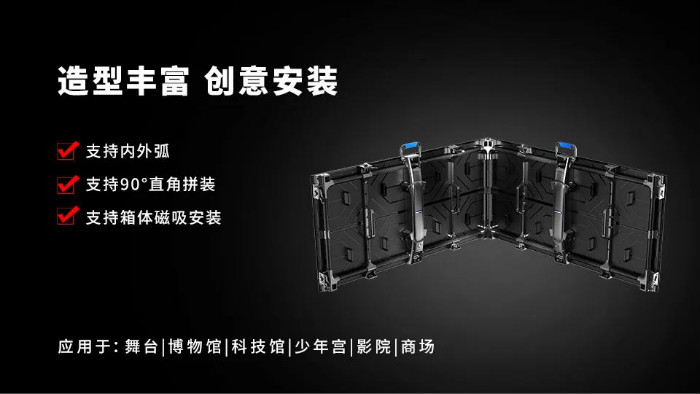 The charm of rental screens lies in the creative style presented. The Carbon series can realize many stage styles, support inner and outer arc splicing, 90° assembly, and add quick magnetic installation to improve manual work efficiency. The product has a wide range of application prospects, and with professional technical solutions, it can be changed in various space fields such as stage, museum, science and technology museum, children's palace, cinema, shopping mall and so on.