King to create, the glory of the grand ceremony. Hot blood, ignite the passion. On Nov. 1th, the 5th anniversary celebration of the famous e-sports named Honor of Kings was held at the Nanjing Olympic Sports Center. Zhou Shen, Tan Weiwei and other senior musicians were gathered on the scene to perform a magical and bizarre music event for the talented players.
The celebration adopted 2122 sq.mt of GLOSHINE LED display, delivering a vivid performance of visual feast.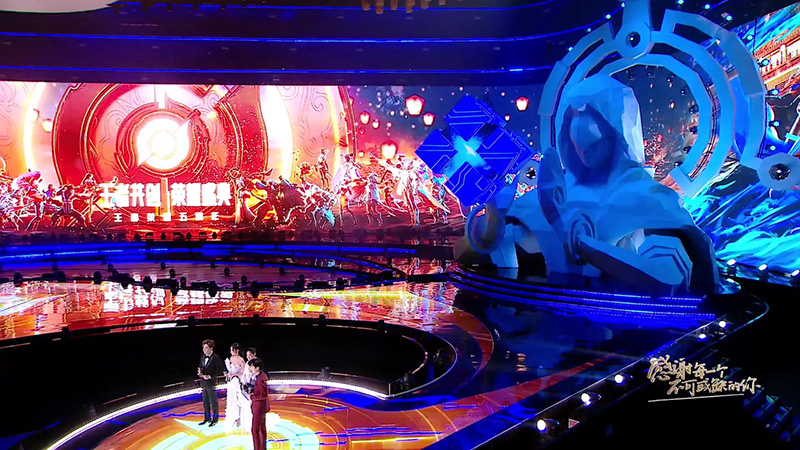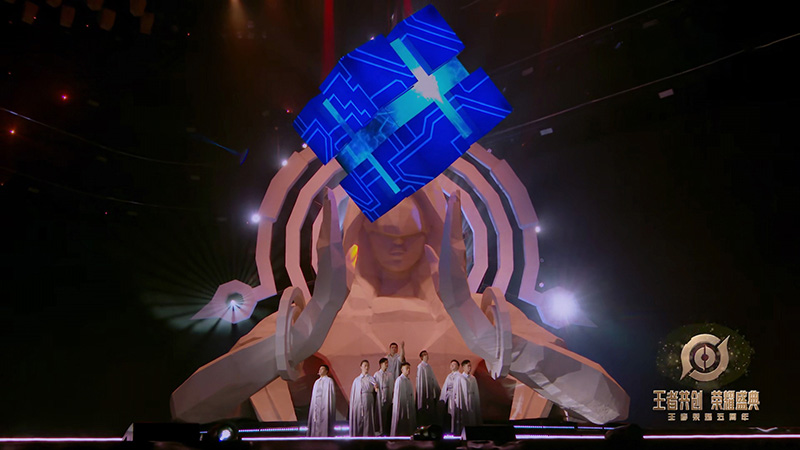 GLOSHINE 226㎡ LS ,LM dance floor screen, cake-stand-shaped with special technology, were exquisite orderly arrangement in high and low. With the ladders moving up and down, the screen can display charming stars scattered in the spacious firmament , or show baby-blue sky floating along cottony clouds.
Along the left side of the stage, a 216 m2 waterfall screen flows down a funnel shaped arc connecting the ground. The cool and superb way of assembly shows the surging passion of the game and explains the warriors' indomitable fighting spirits.
On the right of the stage, stands statue of the goddess Nu Wa, holding the light in her hands. The magic cube light, which is combined of LED display and light box, symbolizes the light of civilization, the fire of inheritance and the origin of the world.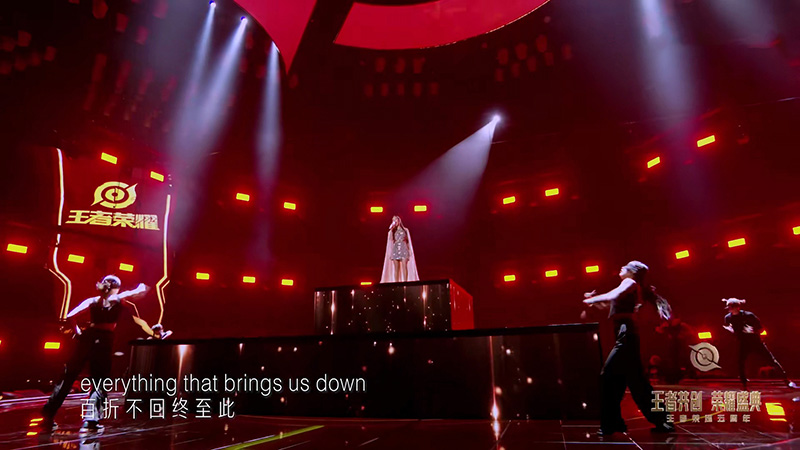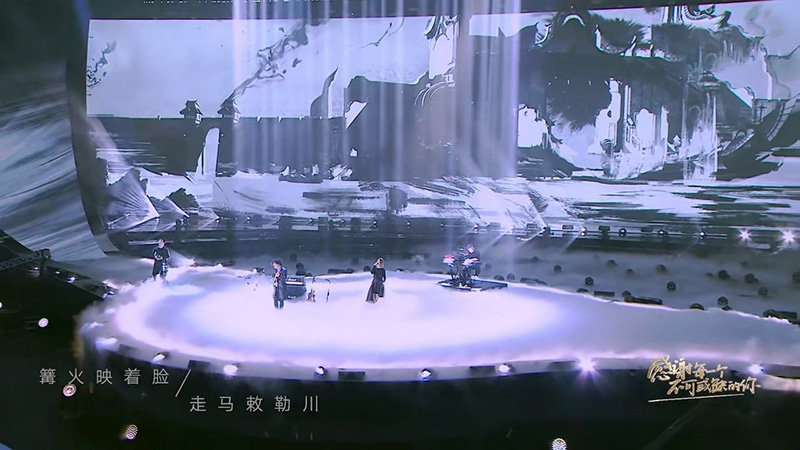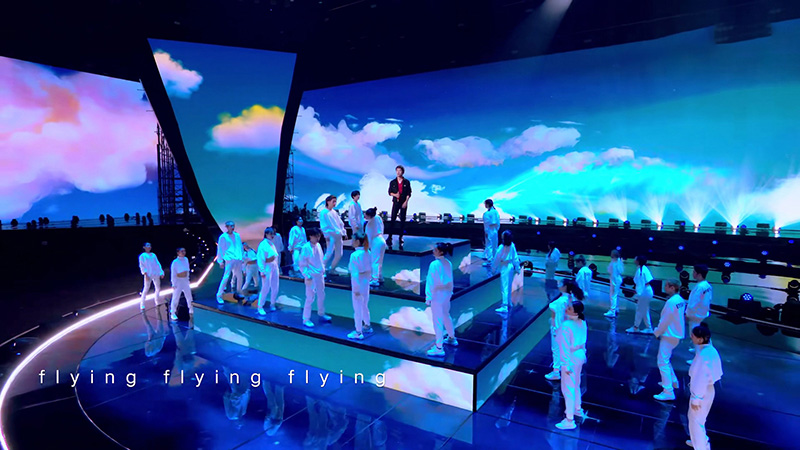 Like the heroes in Honor of Kings, GLOSHINE is constantly committed on scientific and technological innovation. This stage still brings the amazing work beyond imagination. GLOSHINE 1626㎡W series LED display equipped with holographic film and AR technology opens up the three-dimensional animation space, allowing the audience to travel to the king world and experience the real, exciting, fresh and interesting visual impact.