The foundation stone laying ceremony of the united mansion of Shenzhen Gloshine Technology Co., Ltd& Shenzhen Eastfield Lighting Co, Ltd was presented at Long gang district, Shenzhen city, on December 25, 2020. The leaders of this two companies and the construction observation organization were in attendance of the meeting.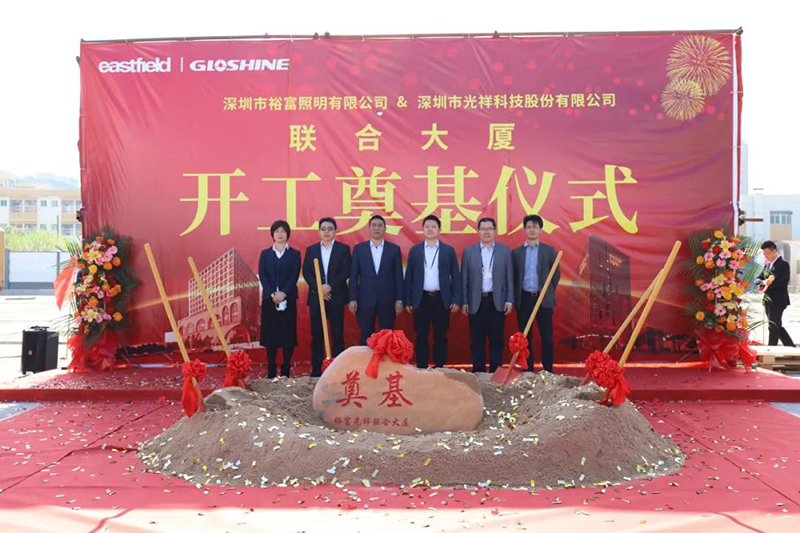 The united mansion floor area is around 17648㎡, including workshop, office building, apartment building, and business center. The total invest amount is estimated to 400million yuan, and the total overall floorage would reach to 90, 000㎡. This opening ceremony means the project enters into the substantive construction phase.
The president of Shenzhen Gloshine Technology Co., Ltd delivered a speech to address his congrats to the opening ceremony. He also make a brief introduction of Gloshine, and expressed his desire of the bright future of this joint mansion.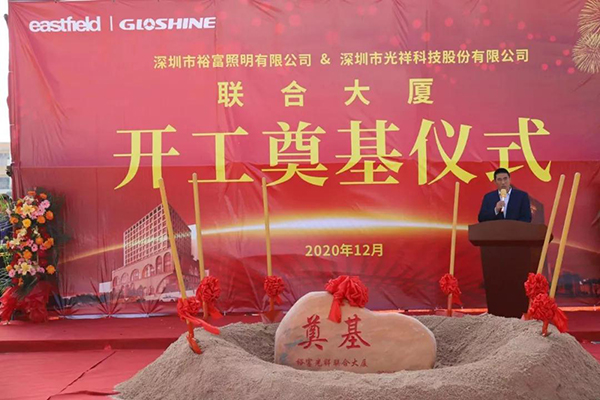 The joint mansion is part of the urban planning of Long gang Distract, it would be a modern, multi-functional commercial complex after completion, which would be great meaningful on the enlargement of Gloshine production scale, the formation of supplying chains of electronic industry, the upgrade of city image, and the improvement of the regional environmental.
The representatives of the third party intendance and the construction side addressed their speech respectively. Both of them emphasized on the vision of the joint mansion, and expressed their desire of pitching into the construction of this project, devoting themselves on the new glory chapter of Gloshine development history, coming to a new image of times and new leap of era.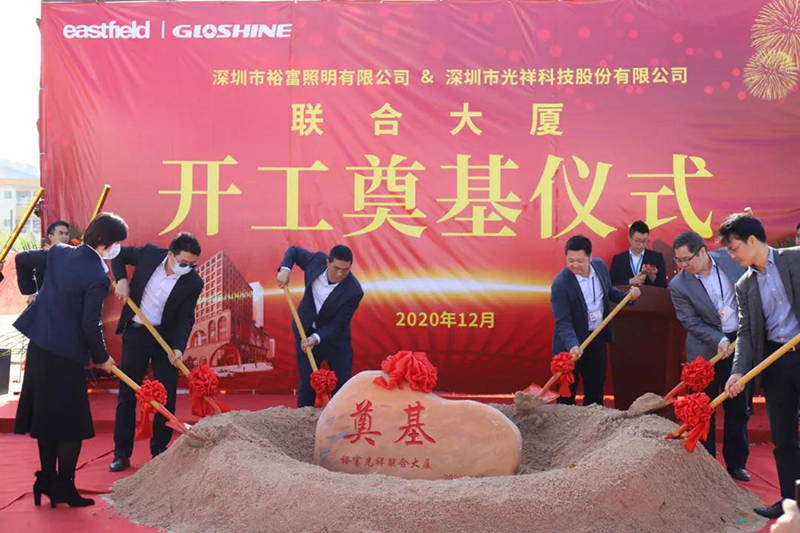 At the end of the opening ceremony, all the distinguished guests together with the leaders laid the united mansion a starting of foundation, expressing all the wishes for the project.