The new launched transparent screen from Gloshine, the Vanish series, was like a wonderful lighting on the show stage, attracted audience flocking to watch and admire.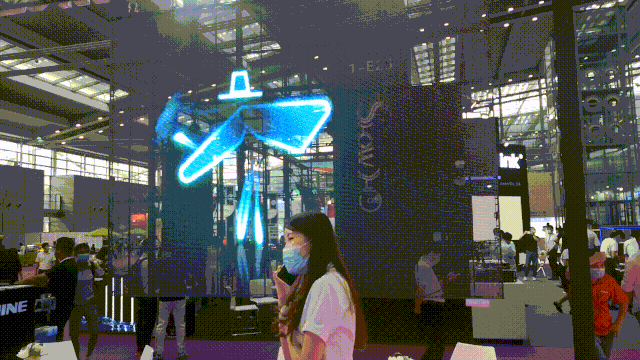 Vanish series transparent screen shining on the Shenzhen LED Show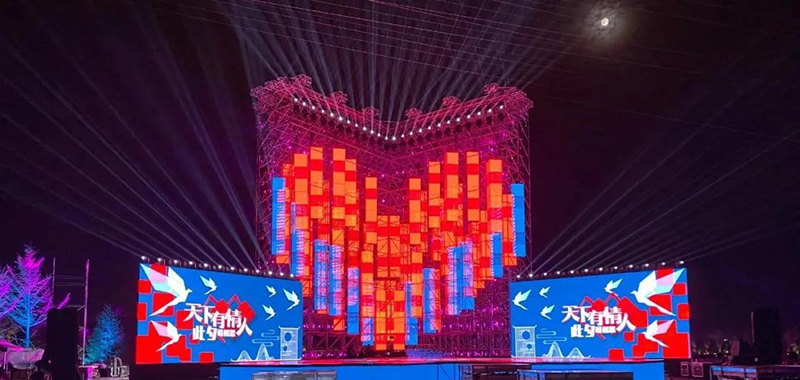 Showing up on the CCTV2020 culture gala of QIXI Festival
Due to its high transparent design, the Gloshine Vanish is welcomed by rental companies and stage designers. As we know, the high transparency of LED mesh always means less pixel density, and bigger pixel pitch, so how to keep the same pixel pitch but higher ratio of light transmittance is always challenging. The R&D team of Gloshine had been worked on it for years, and finally made it successful.
The target application of the Vanish series LED mesh is for staging use and exhibitions. A series of pixel configuration makes it easy to cover a variety of scenarios and options. Let's see the key features as follows:
Light but rugged design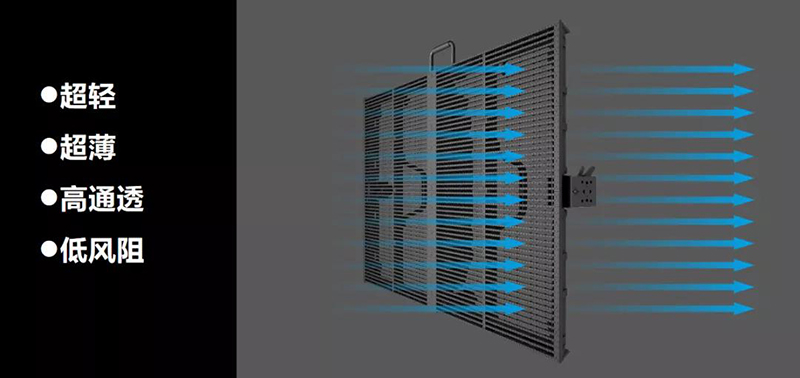 With the brilliant industrial design and high accuracy CNC, the die-cast aluminum panel weighs only 6.5Kg, 13Kg/㎡, and the special designed module structure ensure the strong wind through it freely.
Vivid display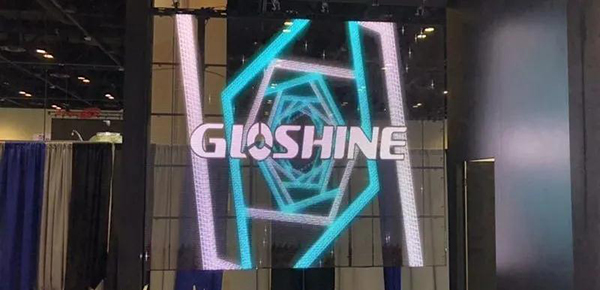 The 3840HZ and 16bit color, makes the screen color nature and vivid.
Multi-method of installation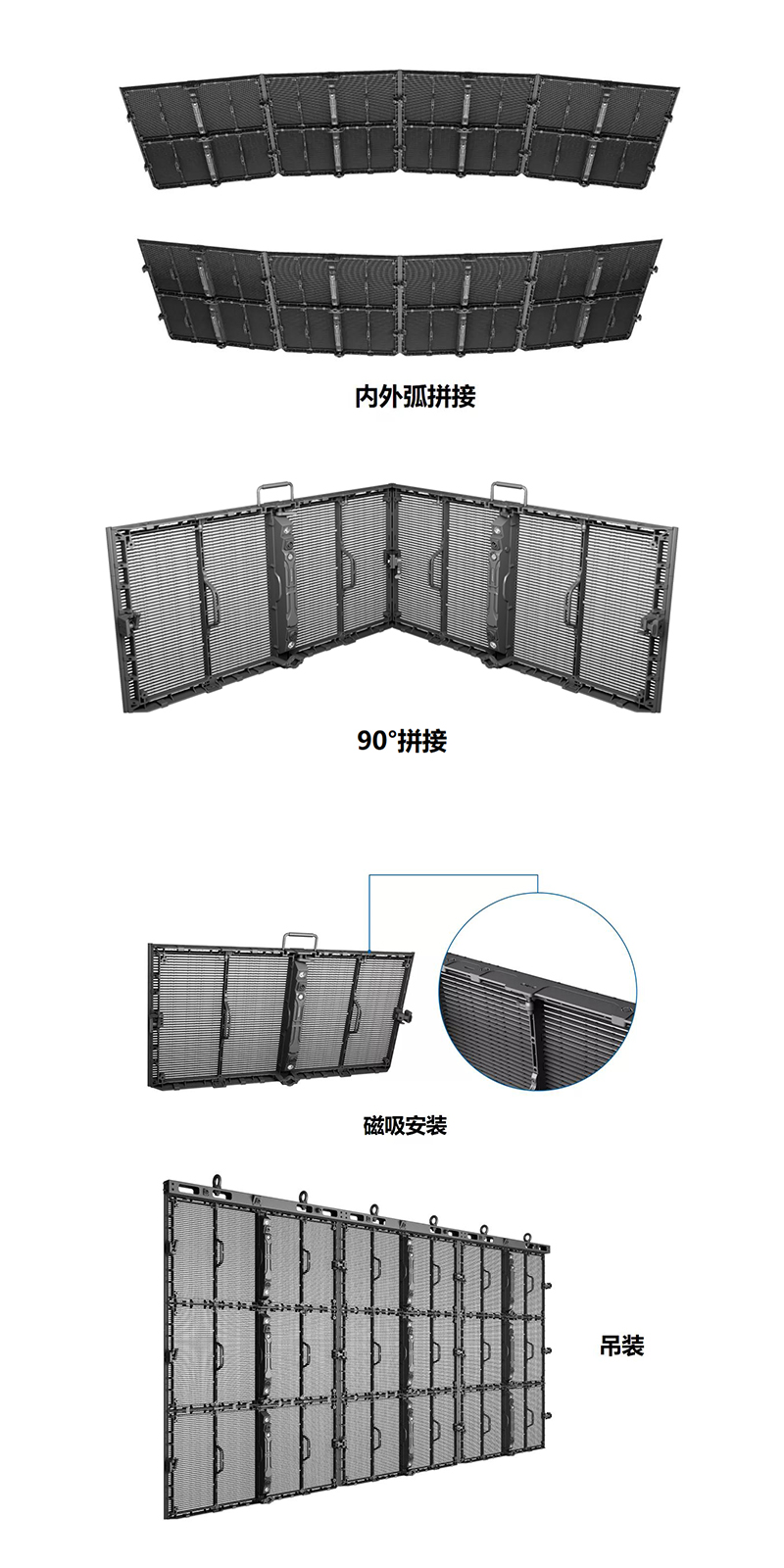 Comparing with most of the transparent screens in the market, Gloshine Vanish features for its creative shapes such as grand wave and 90°cornered installation. Single panel angle ranges between -15°~15°, and can be magnetic when doing up and down panel connection.
Patented product, reliable quality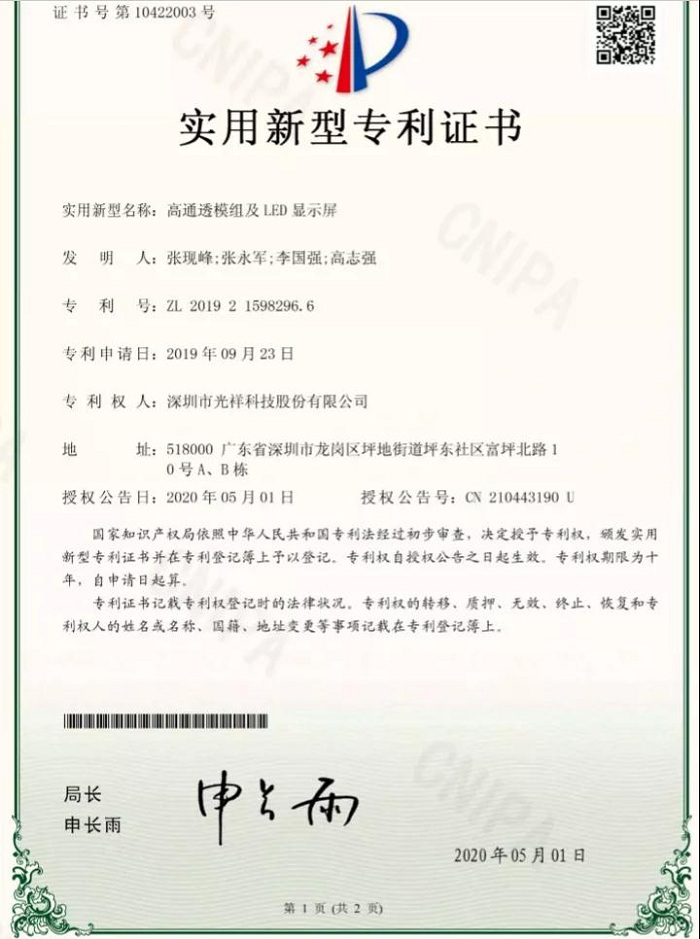 With EAC certificate pass and 3 national patents, the Gloshine Vanish has manifestly achieved orders more than 20000 ㎡ in total, shows its popularity among customers.
Widely applications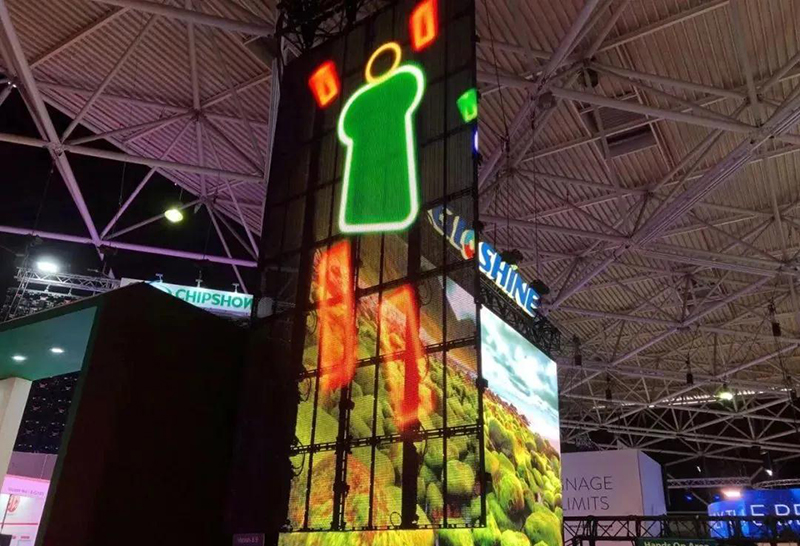 Focusing on the mid-to-high LED screen market, Vanish has a widely application ranges from rental stages to the commercial LED displays in professional occasions such as shop windows, museums, Science & Technology Halls, and art spaces.