On August 27th, the Australian International Audiovisual Display Equipment and Technology Exhibition (Integrate Expo) kicked off at the Melbourne Convention and Exhibition Center. Gloshine Brings BR Small Spacing New Products and Multiple Boutique Series to Public Debut, which showcases high-tech visual display technology for the global audience and brings professional and intelligent LED display application solutions.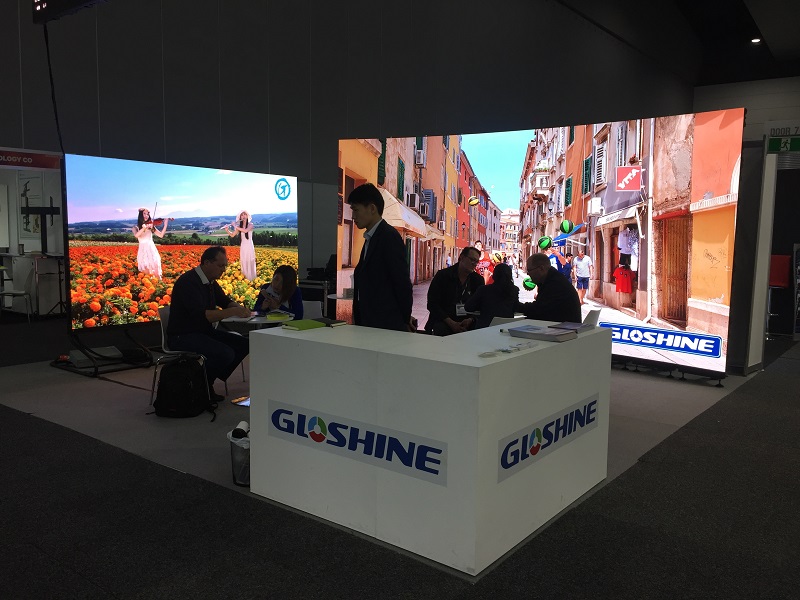 BR new products shocked the audience: the minimum point spacing is only 0.93mm
The BR series is the newly developed small-pitch product of Gloshine. Its minimum point spacing is only 0.93mm, and the thickness of the screen is only 60mm. It supports wall mounting and internal arc mounting. The mold, electricity, line and card can be fully maintained before use. interior space. Unique four-in-one pixel structure, closer to ultra-thin HD.In terms of color display, the broadcast color gamut of the BR series conforms to the human eye's feeling of color, and truly restores the color of nature. In terms of safety performance, BR has passed CCC, TUV-CE, EMC, FCC certification; its proprietary low-blue design meets national safety standards, and has obtained the national bio-safety test report of CNAS institutions. It is worth mentioning that the BR series products can provide multiple technical support such as 3D, HDR, intelligent brightness adjustment and wireless projection screen according to customer needs, accurately reflecting the actual level of Gloshine in small-pitch applications.
Red Dot Award Boutique MV Series: Smart LED Display
MV has won the 2018 German Red Dot Industrial Design Award. High gray and high refresh rate, the picture is more clear and texture.The signal is hard-wired to avoid virtual screen and splash screen, and the playback quality is stable and reliable. The intelligent module realizes automatic storage and correction of data functions; the LCD small screen added on the back of the box, intelligent real-time reading current and temperature status, automatic display The state of the cabinet makes the application of the LED display more intelligent.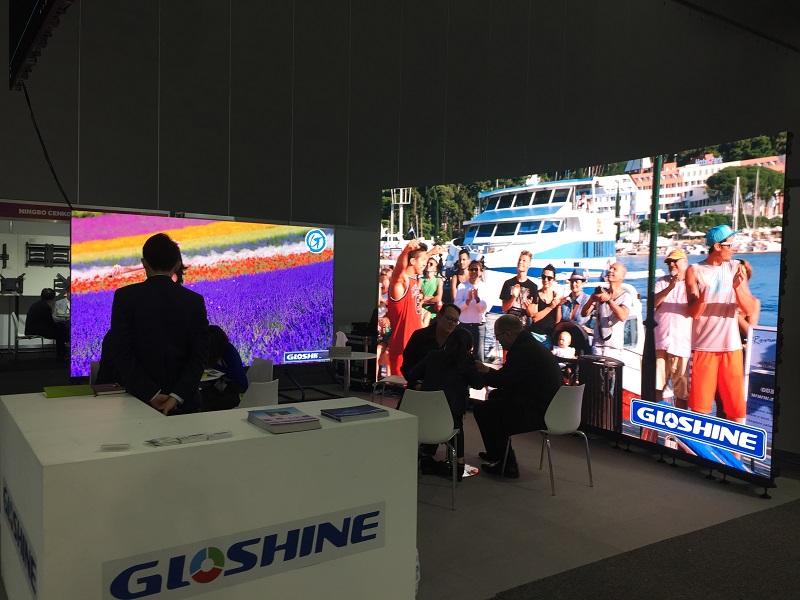 Legend series: classic universal rental screen
The Legend series is a popular product of Gloshine, which can be used both indoor and outdoor .The integrated module is free and universally interchangeable. Black light, high brightness, high gray design, make the color contrast more vivid. Positive and negative 10 degrees inside and outside arc stitching, giving a richer shape! The Legend series is available in 500*500mm and 500*1000mm sizes, and can be mass-produced, transported and installed by transport vehicles to improve on-site operation efficiency. The market size of small-pitch has been on the rise in recent years, and the application of high-definition and intelligent products has become a hot spot in the industry. Gloshine will continue to develop its international high-end market and allow more innovative technology products to go overseas.